Care for the Caregiver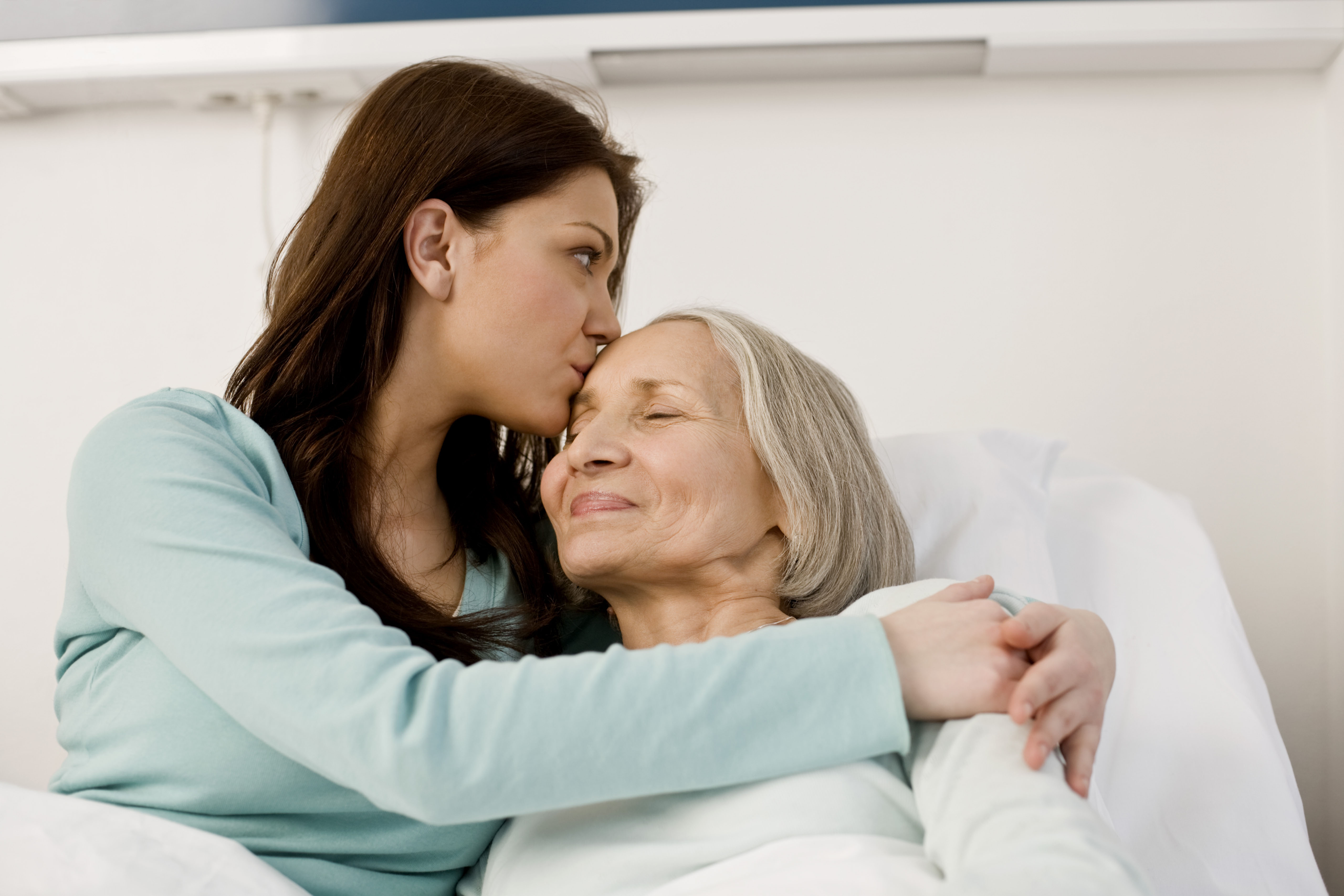 By Georgine Safko-Dodson, MSN, CRNP, CHPN, Hospice Family Nurse Practitioner and Clinical Nurse Specialist
Caregivers are compassionate people who care for a chronically or terminally ill patient on a day-to-day basis. Both professional and lay caregivers may not meet their own needs as they try to provide the care for the sick or dying patient. This frequently results in "Compassion Fatigue," and the caregiver ultimately experiences burnout or becomes ill themselves.
If you are a caregiver, you know this is an overwhelming but rewarding responsibility. In order to continue this intense and fulfilling work, you must give yourself permission to take care of yourself by reducing stress on a daily basis. Here are some tips:
REST
Practice stress reduction activities before bedtime. Try reading, meditating, journaling, or other quiet activities.
Get into a routine of good habits to fall asleep and remain asleep.
EXERCISE
Exercise programs can be simple and short to maintain strength and motivation and decrease stress.
Walking is one of the best ways to reduce stress and tension. You can have time to think, reflect, discharge emotions, and make plans.
NUTRITION
Keep quick, nourishing foods such as yogurt, cheese, turkey slices, fruits, and vegetables in stock. This helps you to avoid skipping meals or eating foods that are high in calories and low in nutritional value.
Ask others to take charge of planning and preparing meals on a routine basis.
ASK FOR HELP
Keep your own appointments for your health and take moments to de-stress.
Attend caregiver groups for support and education.
As a caregiver, taking care of your own body, mind, and spirit should be a daily routine. Practicing good stress management does not require a lot of money or time. Permission to take care of yourself will be invaluable to maintain your health forever.
Georgine Safko-Dodson, MSN, CRNP, CHPN, serves as a Hospice Family Nurse Practitioner and Clinical Nurse Specialist to ensure excellent care for Hospice and Palliative Care patients in a variety of settings, such as their homes, long-term care facilities or hospitals. She helps patients manage their symptoms and assists family members with difficult decisions as the patients' diseases progress. Georgine also provides staff education and development so that the Hospice team can help patients to have the highest quality of life while living and to die comfortably with dignity while their family has 24/7 support.